Education reform
7W Education Platform

The goal of 7W System is:
✔Design of special education environment, where the students will learn, create and communicate in order to achieve the best results.
✔Upgrade the qualification of modern teacher-coach, who combines he abilities to deliver knowledge, practice and support the student's personal growth.
✔Implementing the modern content, technologies and stuff to provide synergy of theoretical knowledge and practicak skills.
✔Satisfying the demands and wishes of education stockholders: parents, students, business, universities, administrations, science, communities.



7W considers the main world trends of the education environment and design: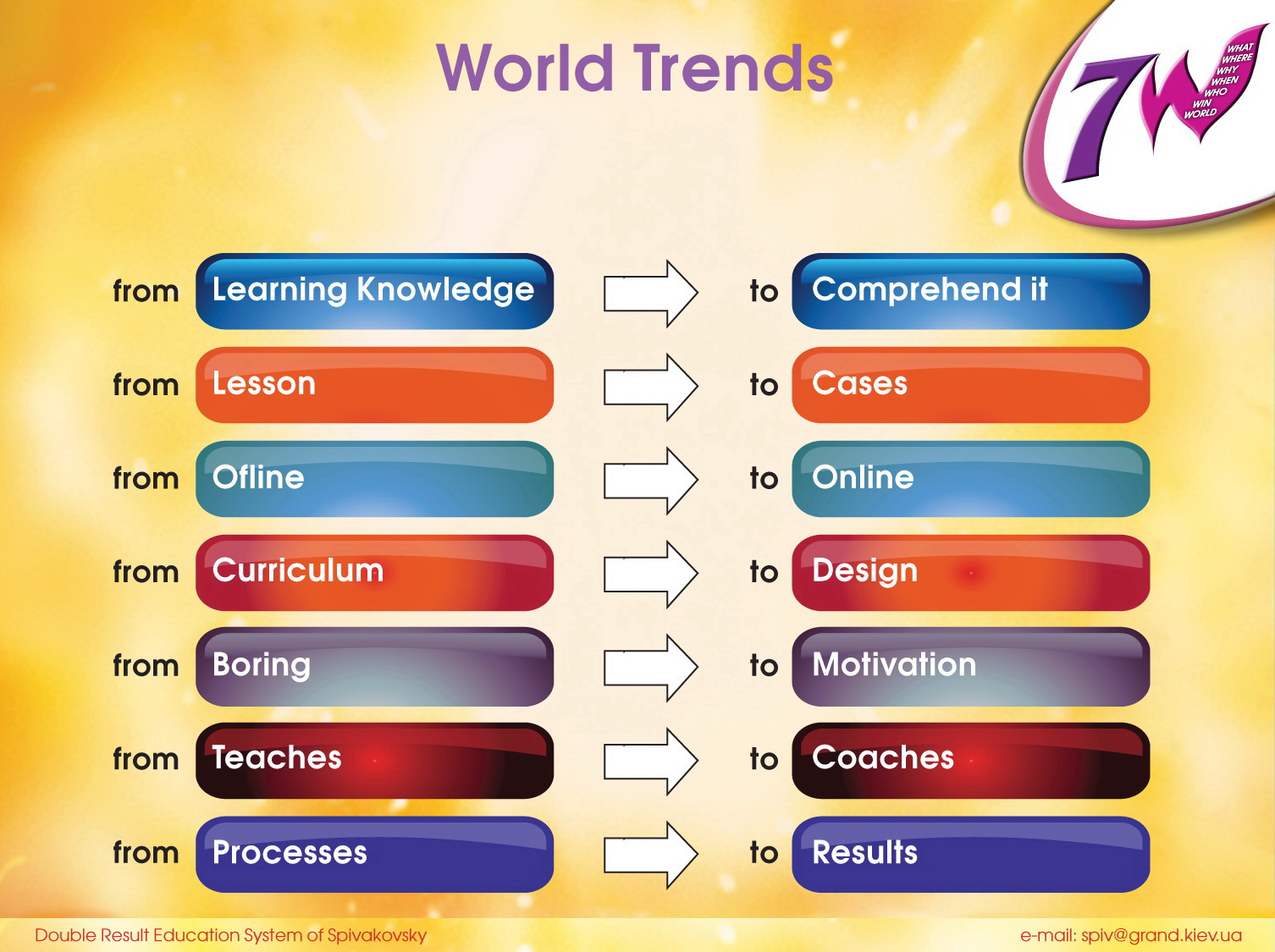 ✔7 key pillars
✔7 main stockholder's orders
✔7 market decisions: why to learn, what to learn, how to learn, where to learn, who will teach, how to finance and what the results to expect at the end of the day?
✔7 prior results
✔7 indicators of evaluation system
✔7 dimensions
100 future businesses, professions and competencies

7W HundrED 100
✔100 future professions
✔100 future businesses
✔100 future skills
✔100 education technologies
✔100 education universal cases
✔100 education ideas
✔100 education slogans


Most countries that have carried out successful reforms in education, guessed to build them not so much on the training materials, but on basic principles. Indeed, following these basic principles, you can correctly build the whole entity of the educational system.
The first message to the Education system – is that we ought to build it according to the requirements of Future. These are future professions, future businesses and future skills. For each of them we have 100 on the list.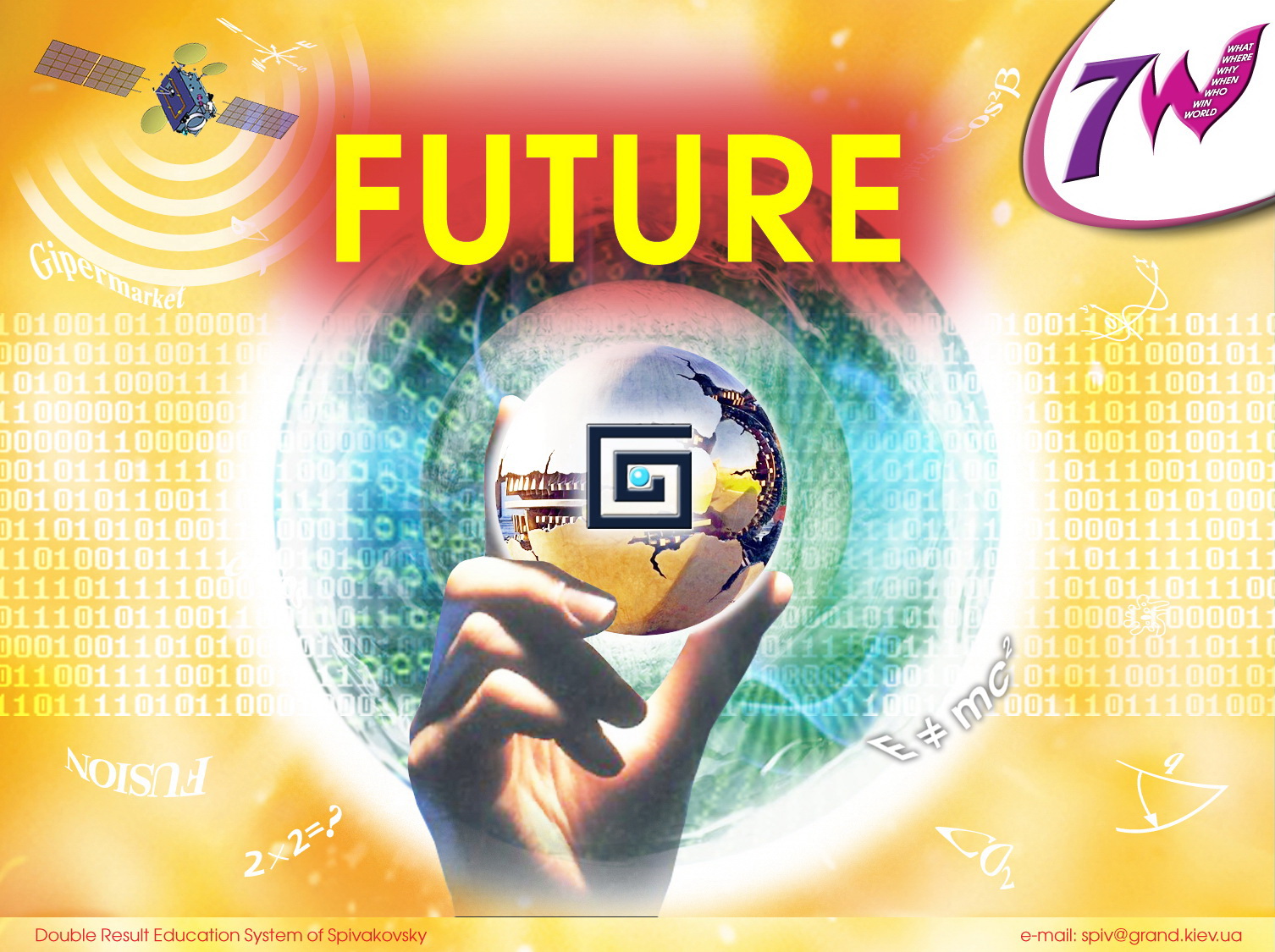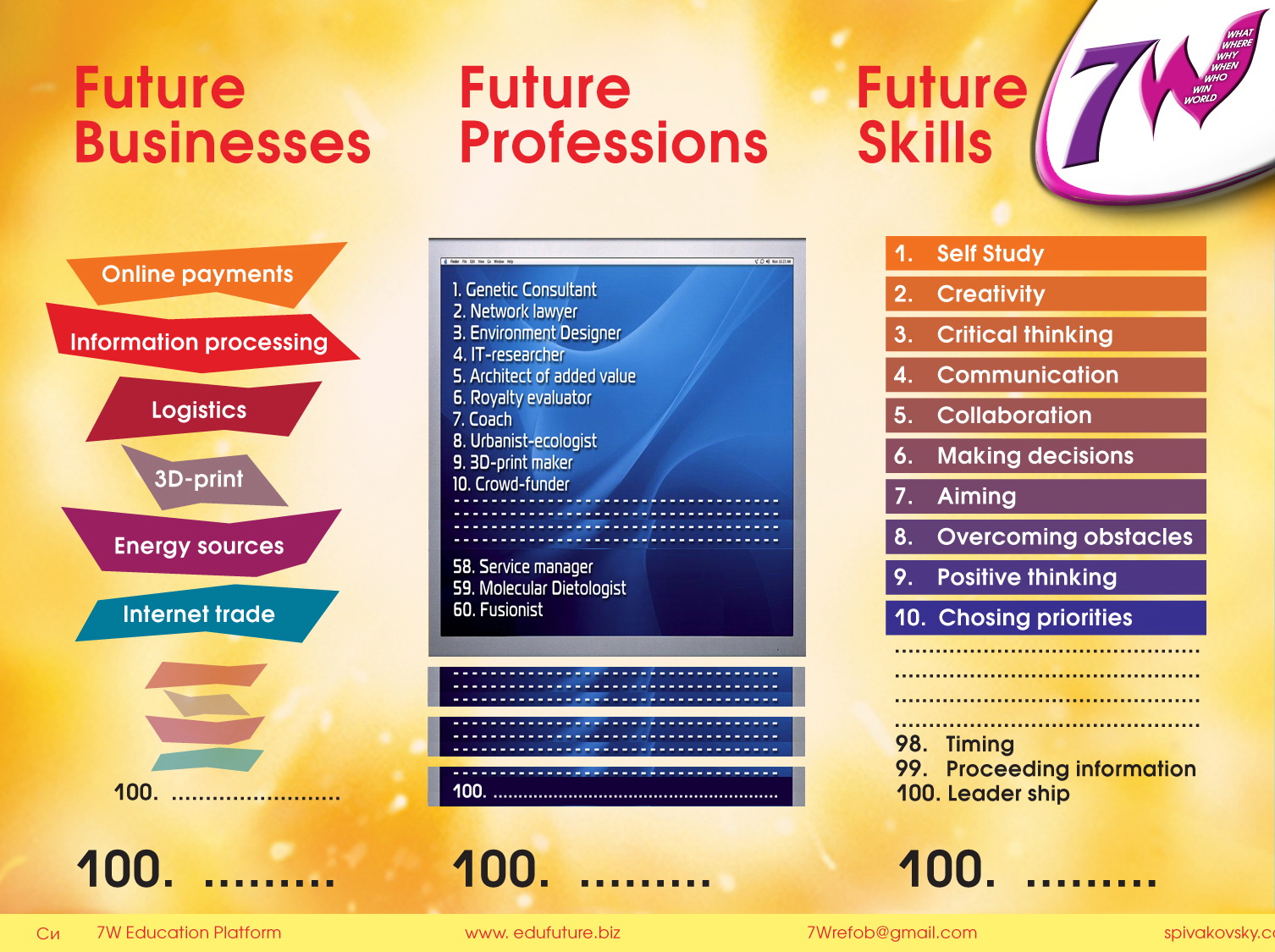 Numerous attempts of simplification programs, changing evaluation, reassignment of controls, repainting buildings, using computers, and even an increase of funding – do not give expecting results. We will hit the mark if all modern world trends will be taken into consideration.
Many countries aim to achieve leadership in education. To do this, they take into account global trends. And if they implement them, then visitors come to borrow best practices, as a result of high quality education.


Educational Marketing
Strange, that there is no attention to educational marketing in the world. In business, when they are going to start the production of new products, first are interested in the expectations of the target audience. What do people want to buy or to have. And then strive to meet this demand.
In education the target audience is very heterogeneous. However, we found out that there are 7 main customers in the education system: Government, parents, businesses, universities, students, science, communities. The difficulty lies in the fact that their orders largely contradictory. Moreover, children are different traditions in different families; different views ... That's why there are so many debates about the effectiveness of education systems.
Is it possible to find a compromise in the educational system to meet the expectations of all groups of customers? Luckily, we found a positive answer, which gave us opportunity to develop and successfully implement 7W multi-level system.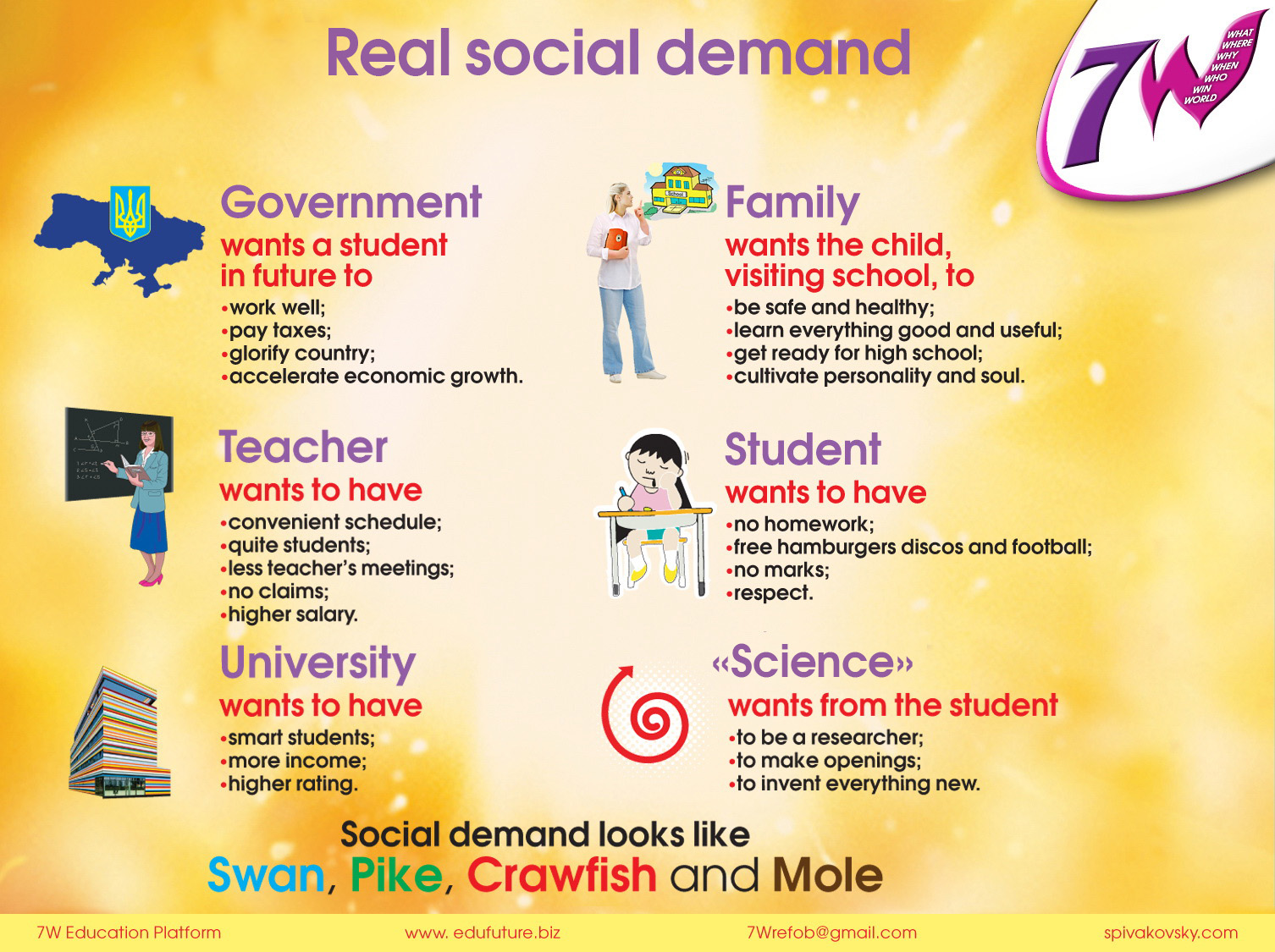 What and how to do?

The education system can be considered as "almost reformed" if we will find the answers to 7 key basic questions: why to learn, what to learn, where to learn, how to teach, who will teach, how to finance, and what the final result should be obtained.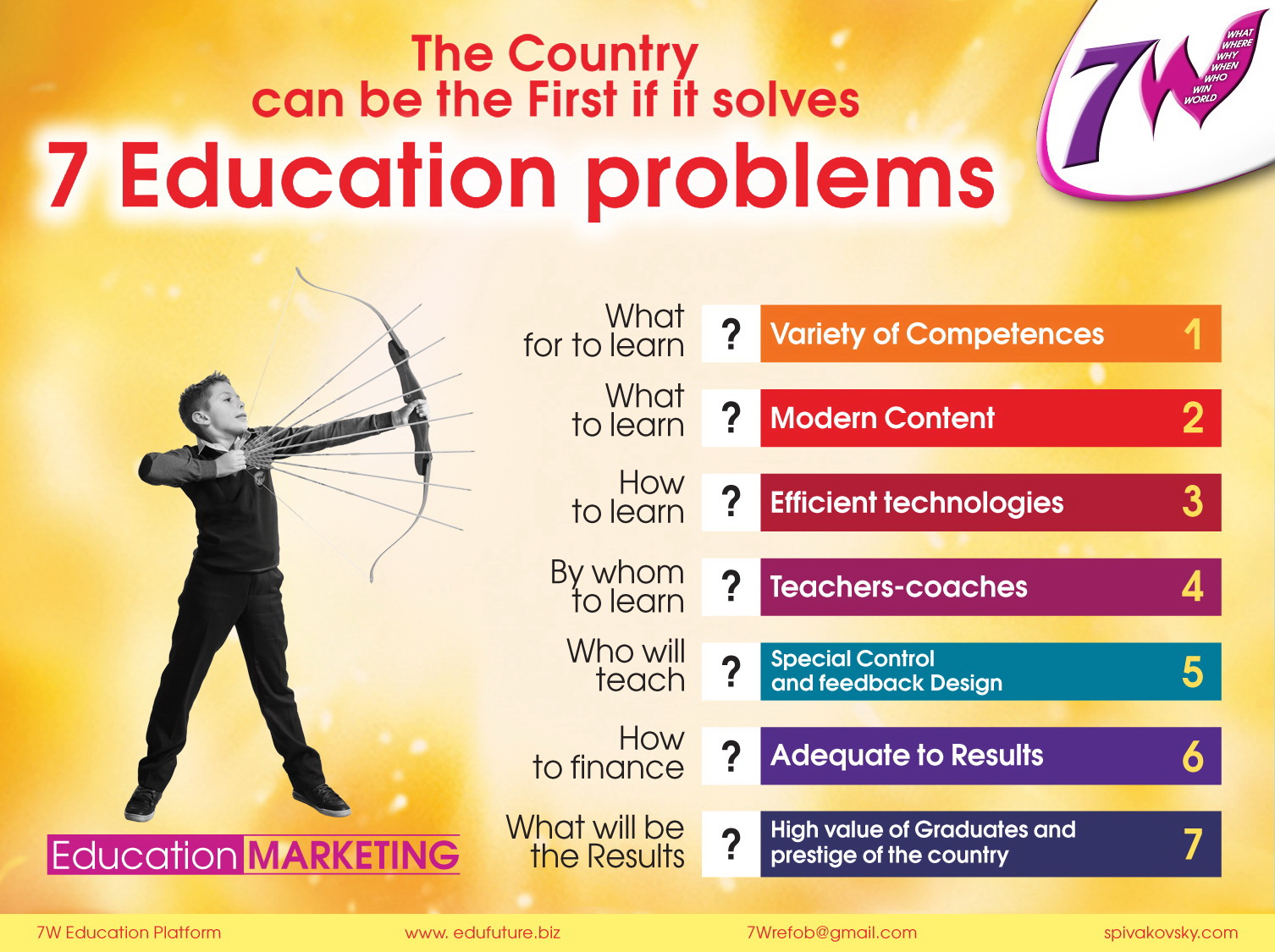 The final results
What should be the final results? Some believe that only one final exam, such as external testing. Others believe that we need the desirable range of assessments, and not only quantitative, but also descriptive. Evaluation should serve not to alleviate labor of Verifier, but to help to decision-making customers – whom to hire for a job or to enter the university.

In addition, parents often want to know more about their children getting a detailed picture of it. It does matter for them (not only the memory for external testing), the maximum master competencies, strong character, deep skills to work up information, enhance health, and in general to achieve a high value of their "human capital". It turns out that if you put such purposes, then it is easy to reach them. That's why we created Double Result Education System, that become very popular for parents and other customers.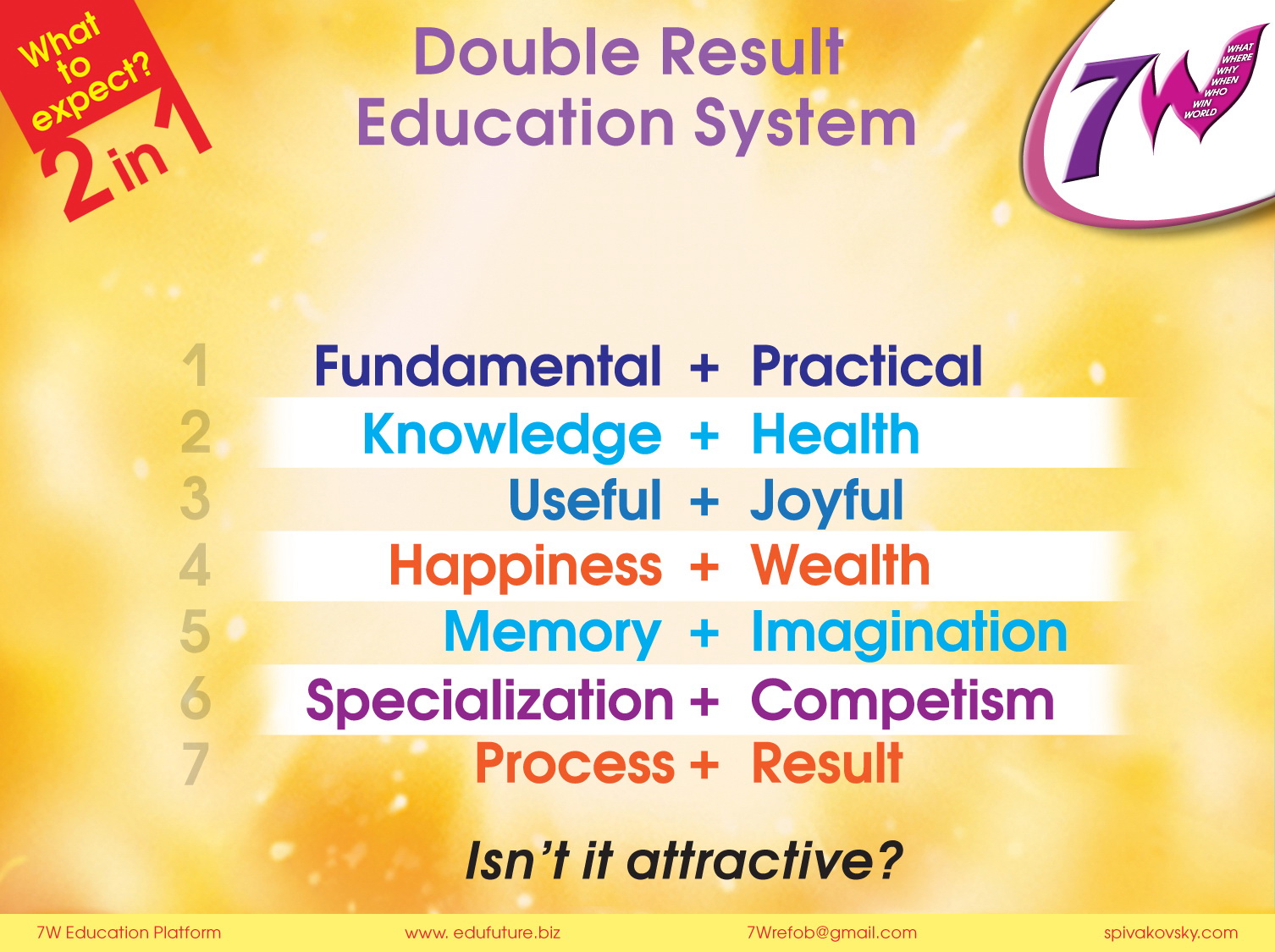 The basis is the Knowledge Hypermarket
To achieve these results there should be wide range of choices what to study. For this purpose The Knowledge Hypermarket was built, where there are education products on any taste. From cases to accelerative learning, from fundamentals to different options, all together 2 terabytes of learning data.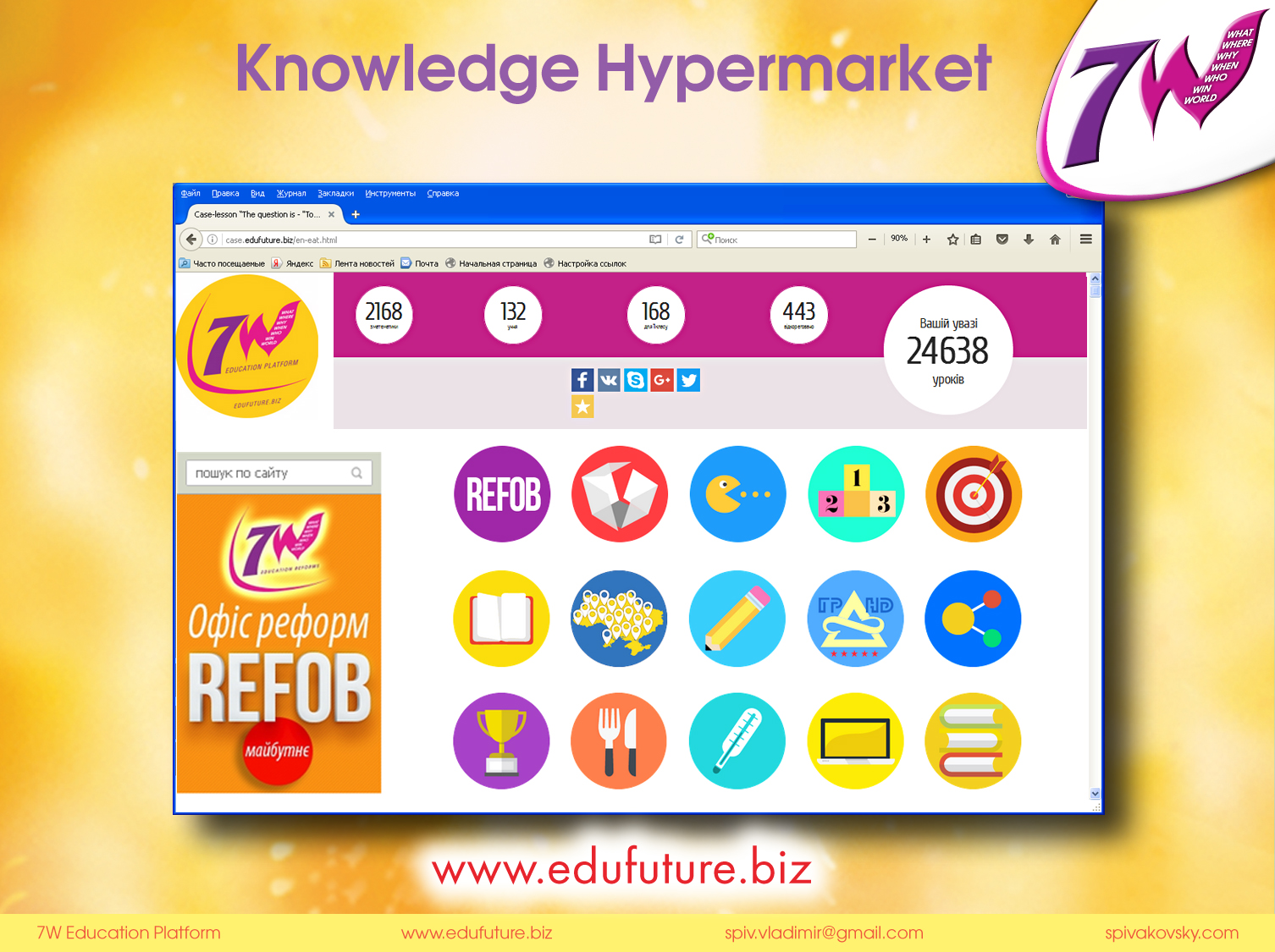 Case lessons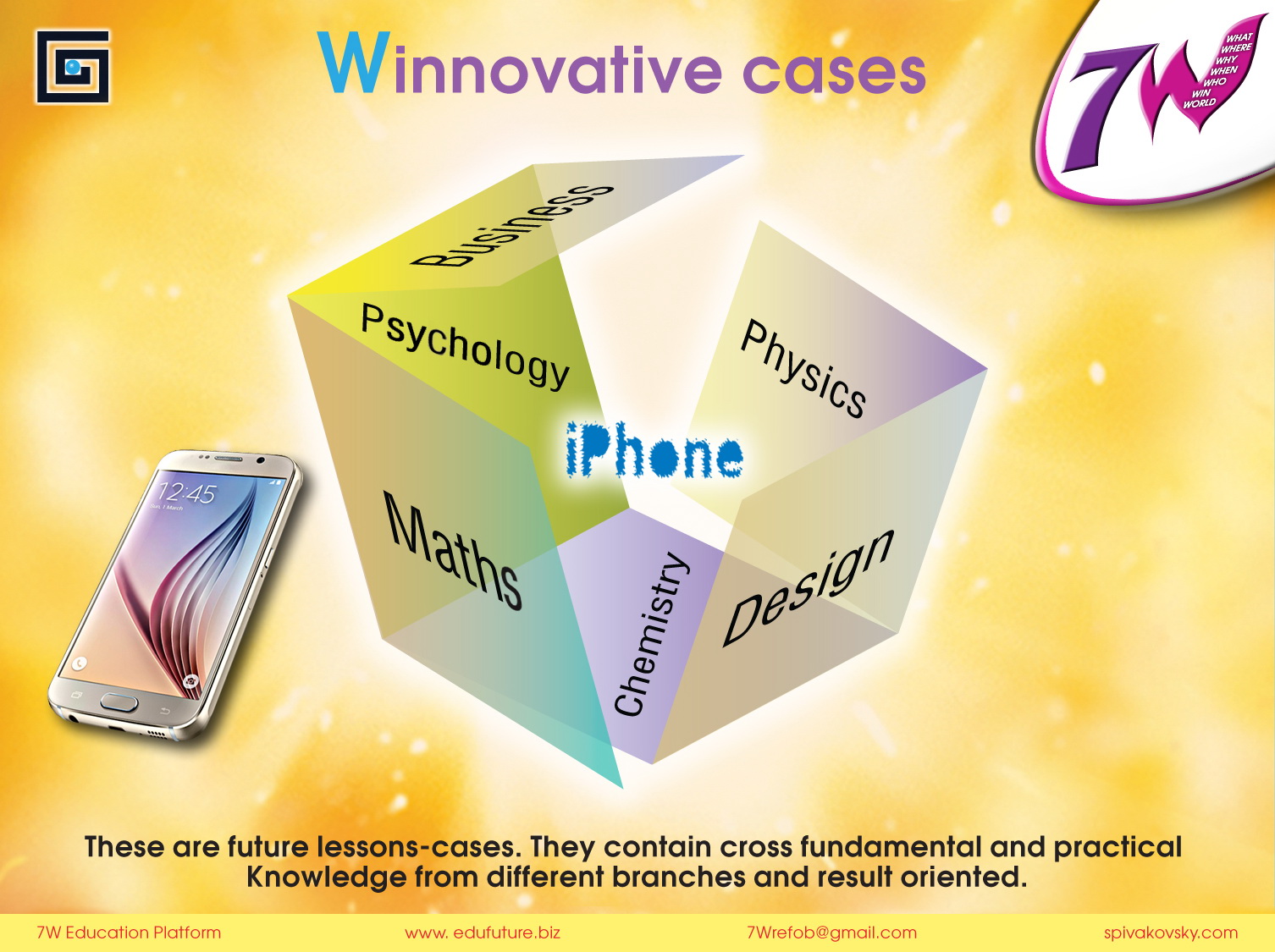 How it was and how it became
Many people wonder what is the core difference between "how it was, and how it is". As you can see, the difference is significant. At least, all mentioned 7 education customers agree to receive just such results.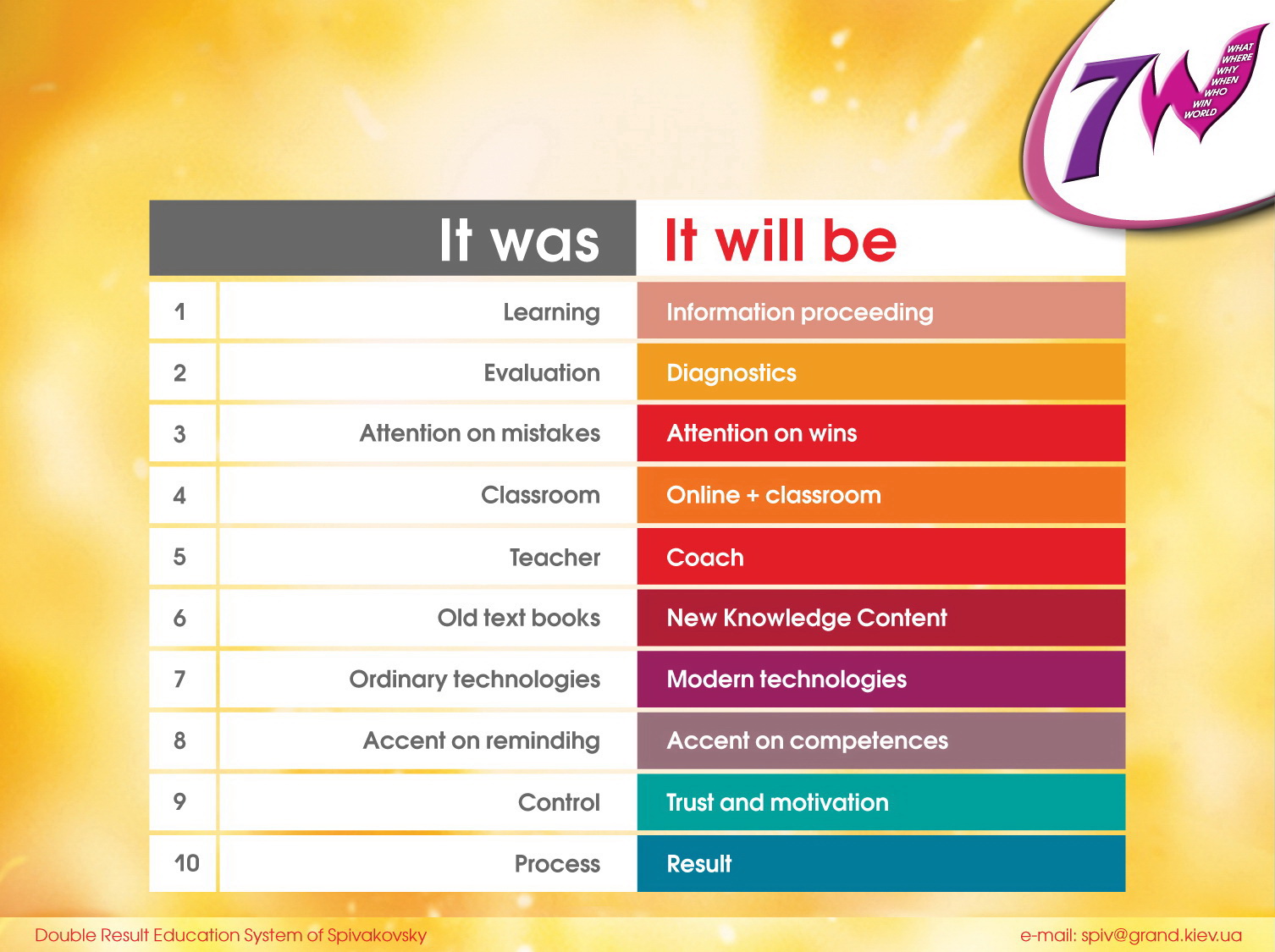 7D — Dimensions
How to determine what is the world's best education system? Some people believe that you need to select one or several basic subjects and to hold competitions on literacy between several countries, focusing on higher final scores (eg, PISA). Others believe that we live in a multidimensional space, and checking only literacy is not enough to be successful in future.

That is why many countries have introduced the latest courses, trainings and case studies, which provide a complete and systematic education aimed at future profession, businesses and competencies. This leads to creating the multi-dimensional systems, such as, for example, 7W (7 wonders-dimensions).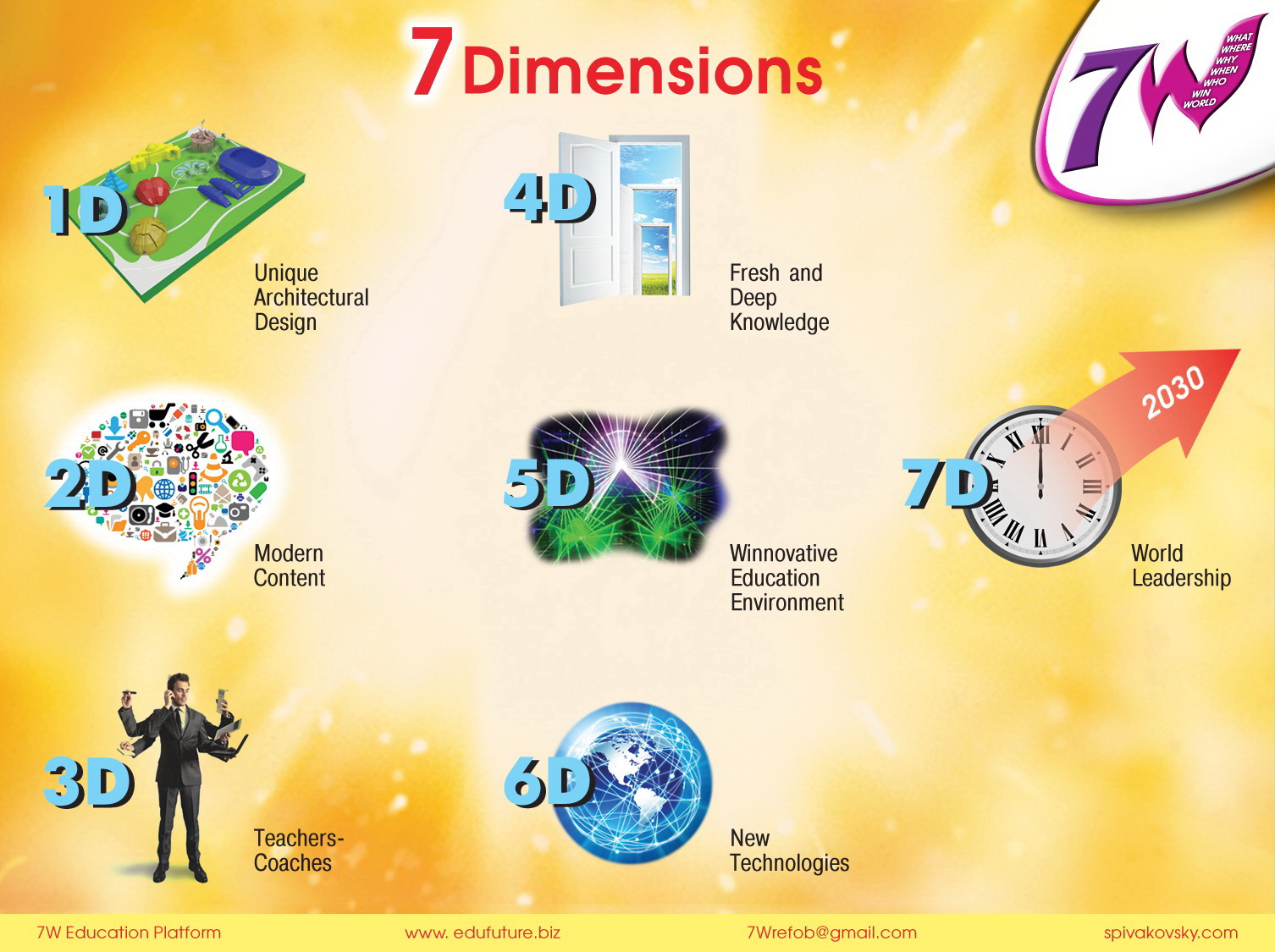 The predictions show, that in nearest future there will several powerful education brands occur, instead of millions chaotic schools. The reason is simple: part of learning will go to internet and the most strong brands will compete with each other – as if it now happens to Apple, Samsung, Xiaomi, Nokia, etc. The education platform 7W (www.edufuture.biz) is now on the way to leadership in this competition.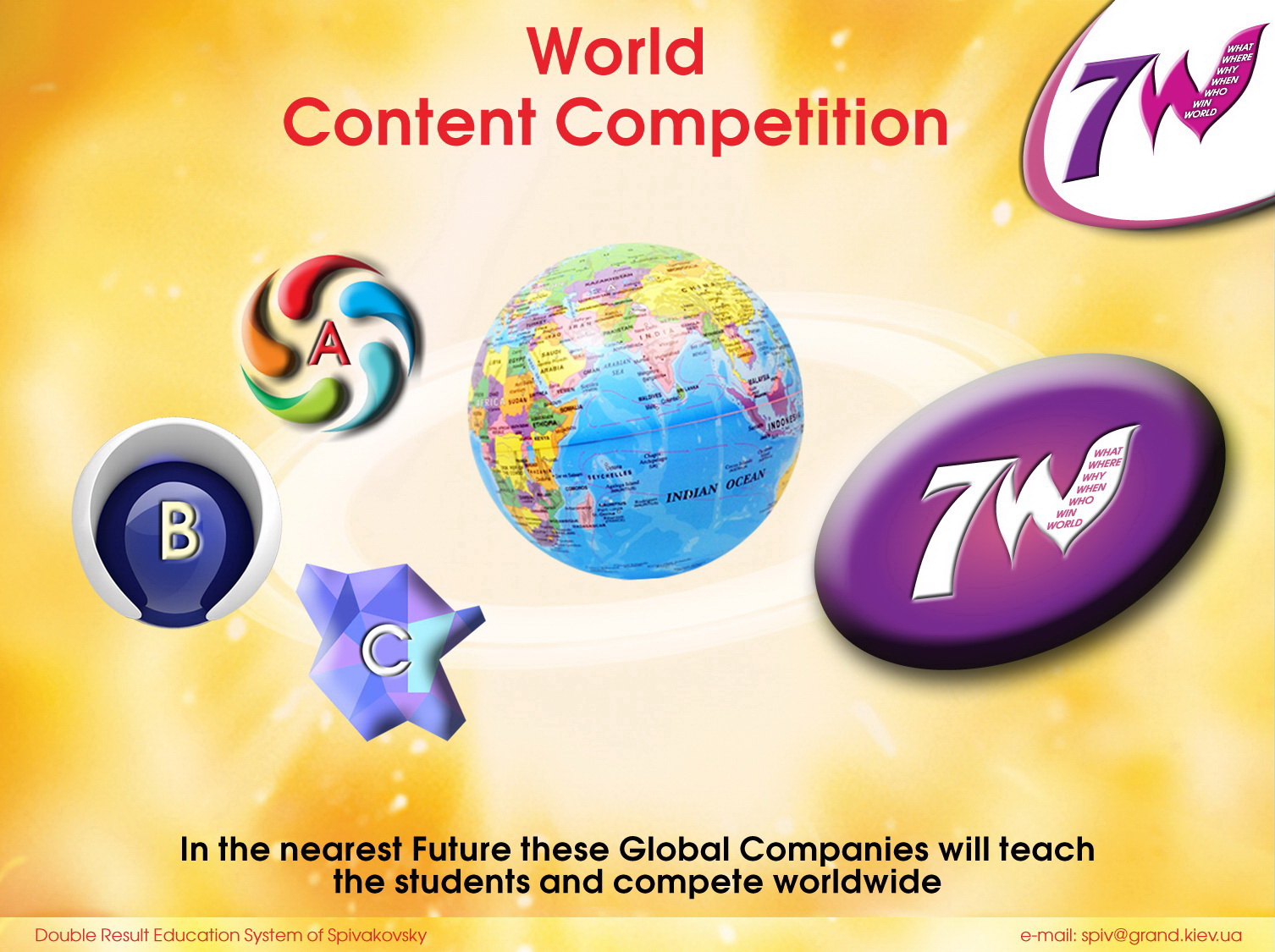 There will be absolutely new design of 7W schools, exterior and interior, as well as all teaching technologies. The full project is ready and on the way to be exposited on main world fairs.

That's what the best schools in the world will look like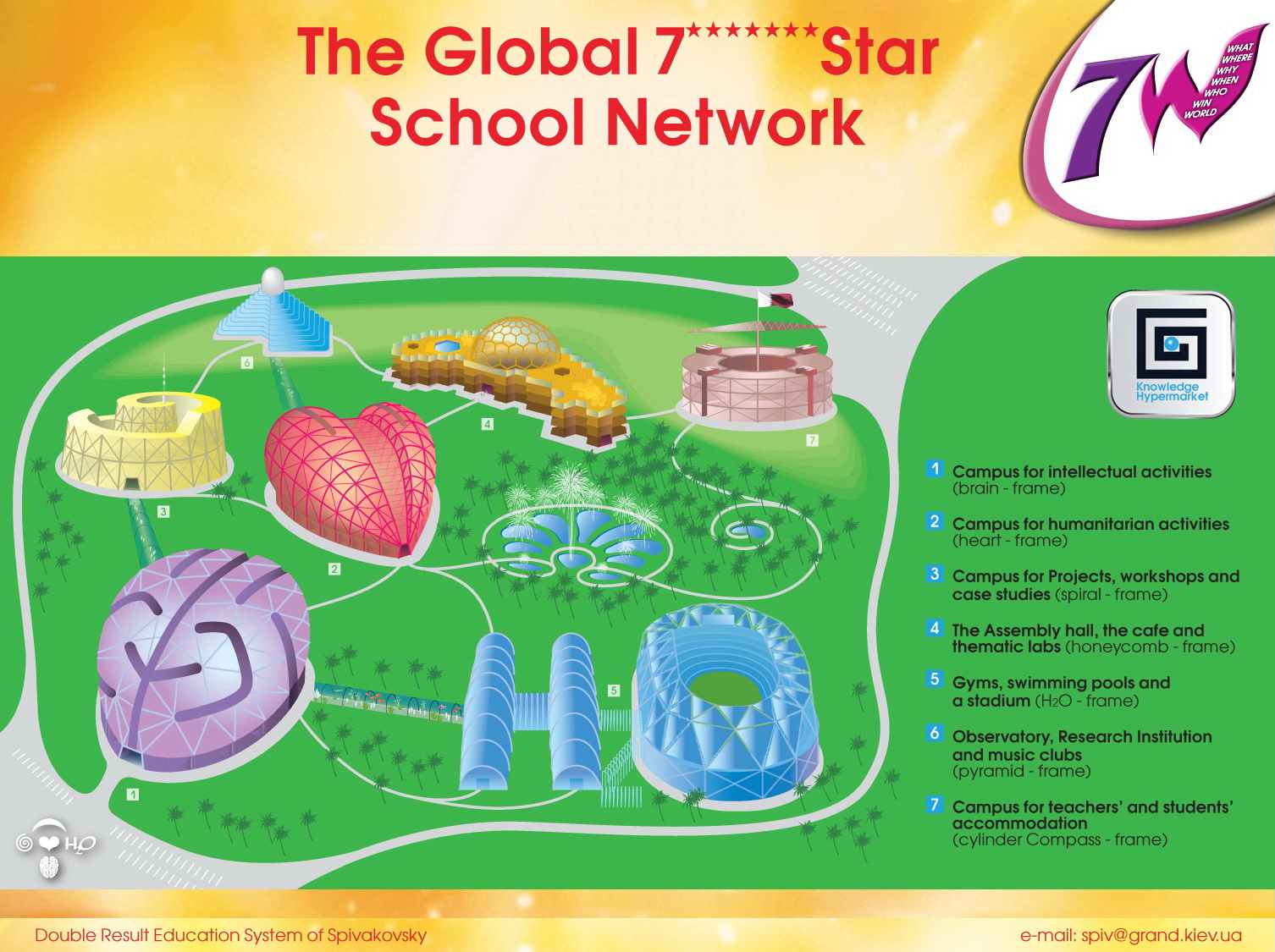 The new era of education comes. Moreover, those countries, who launches global chain of 7W schools will get an advantage in comparison with all other education systems.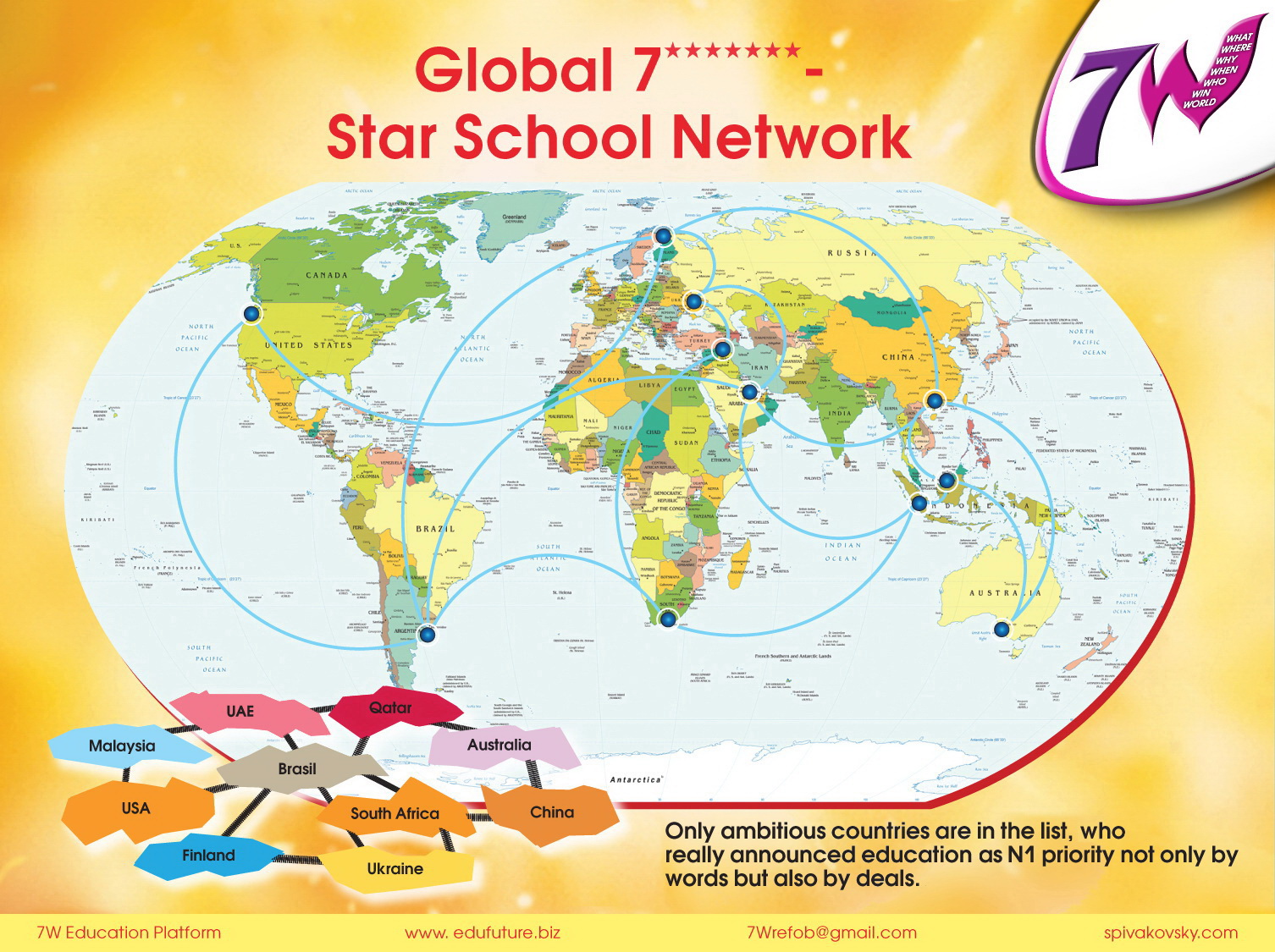 7W is systematically combined
The main advantage is that everything in 7W is systematically combined, with wide synergetic efficiency, clear benefits and good perspectives.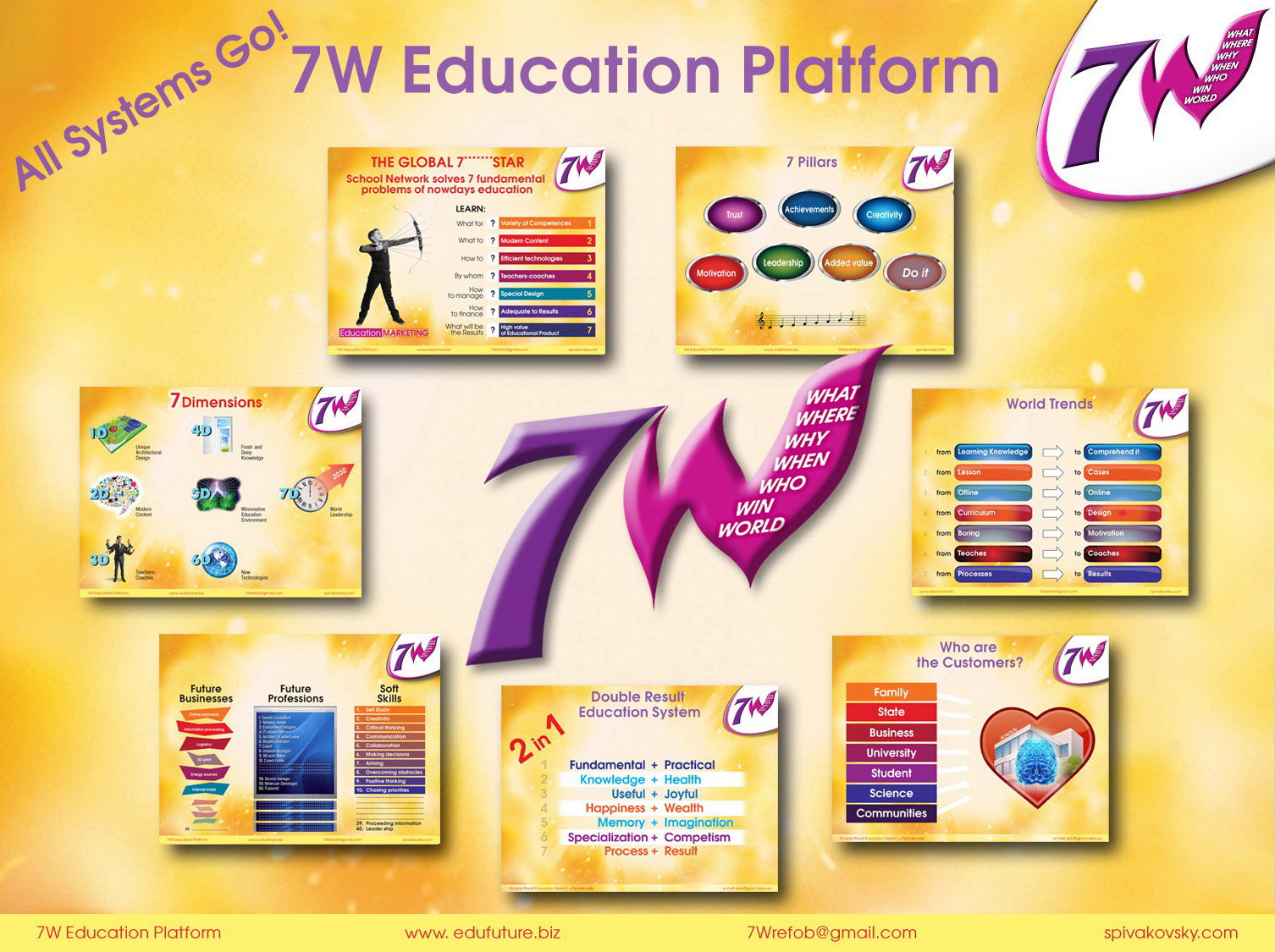 Participation in contests and Fairs:

- Finalist of Contest in the USA on the best American education system (organizes by Luaren Jobs, 2016).
- The book "The Education Blast" won the prize "The book of the Year".
- The 7W school will take part in Dubai World Expo-2020.
- Grand school – is a leader in the rating list of the best private schools
- Education reforms continue in the Kiev's region (Ukraine, within 750 schools).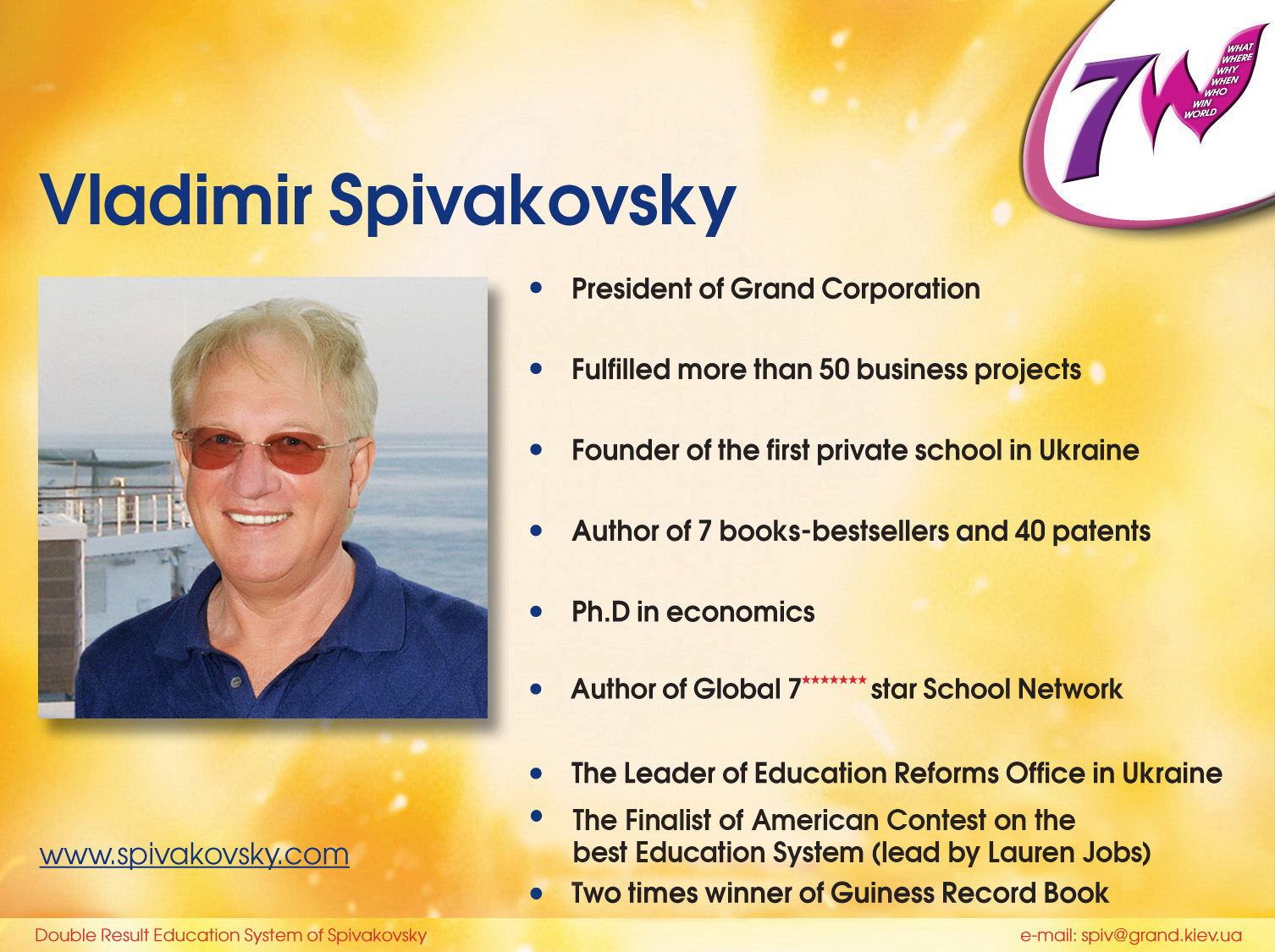 www.edufuture.biz
svs@grand.kiev.ua
Ukraine, 01033, Kiev
38, Zhilyanska str,
+380 44 298 61 28

Copyright 2011-2017. Publishing and copy pasting of fragments and full texts and illustrations is strictly forbidden. Protected by The Library of Congress of the USA.